Ragdoll Kittens
Our kittens are raised and socialized in our loving home in South Carolina. We have new kittens all year.
We require a non-refundable $100.00 deposit to hold the color and pattern you want.
Email us for current kitten pictures and colors available.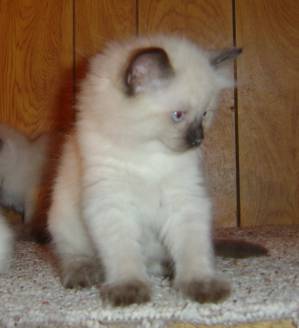 Available a seal pt male and a seal mitted female kitten. $400.00 each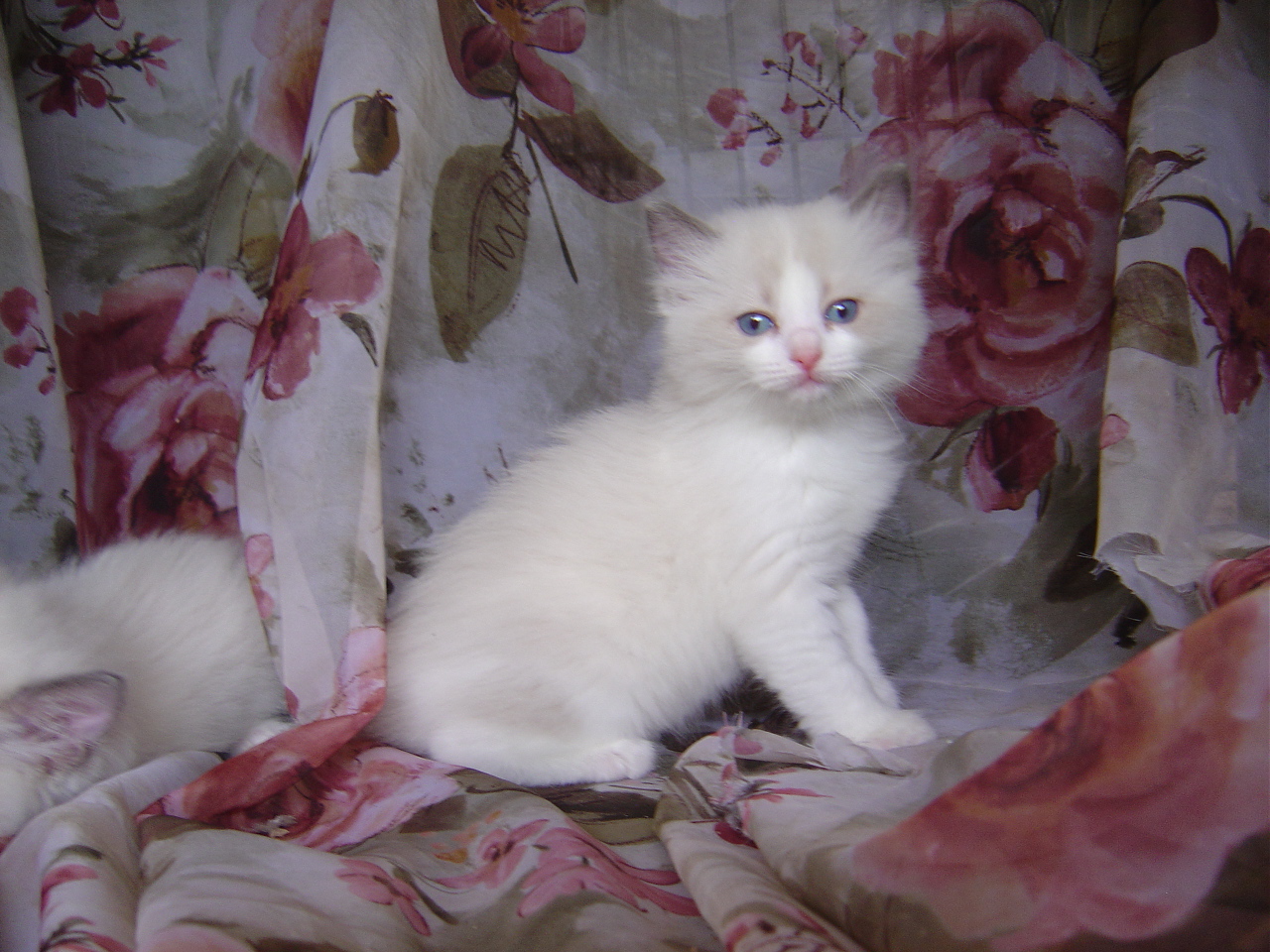 A blue bicolor female and blue bicolor male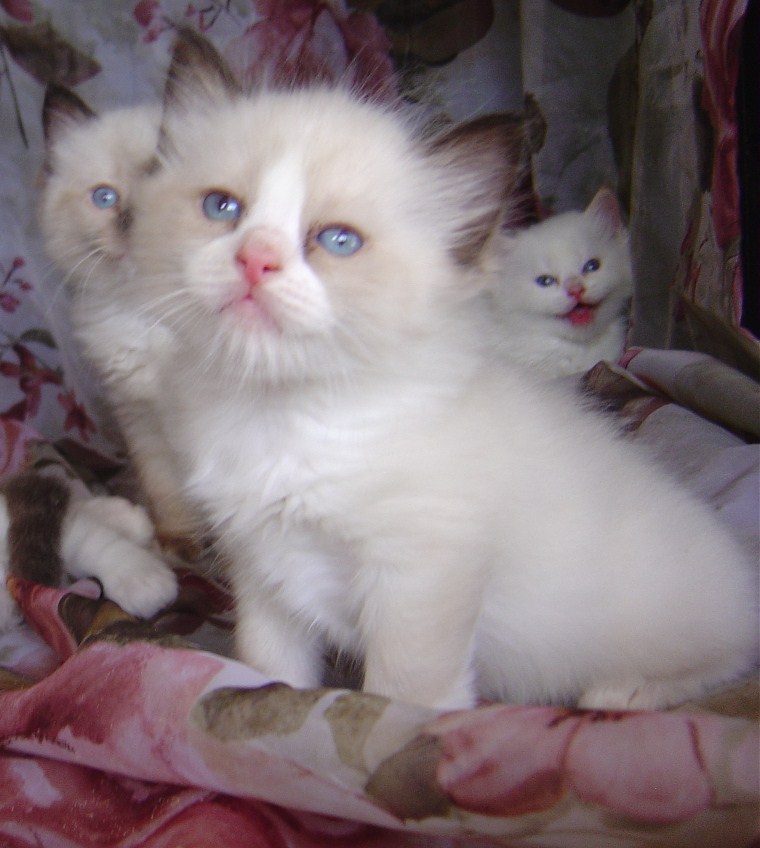 A SEAL BICOLOR MALE A SEAL MITTED FEMALE

TRexdolls Male Breeders Available
A blue lynx pt male born 11/27/10 - A quick starter-already breeding at 9 months of age -shown here at 6 months of age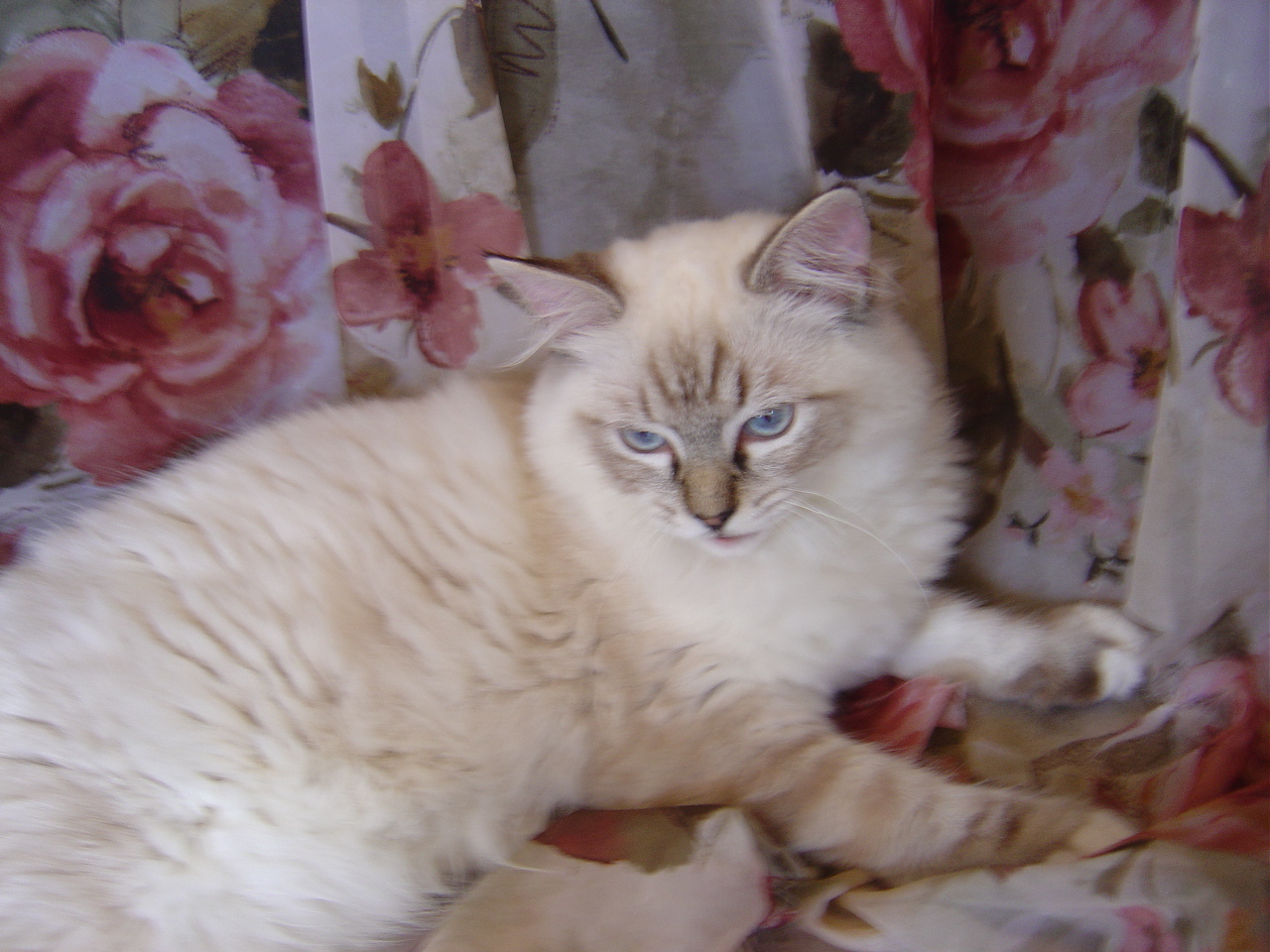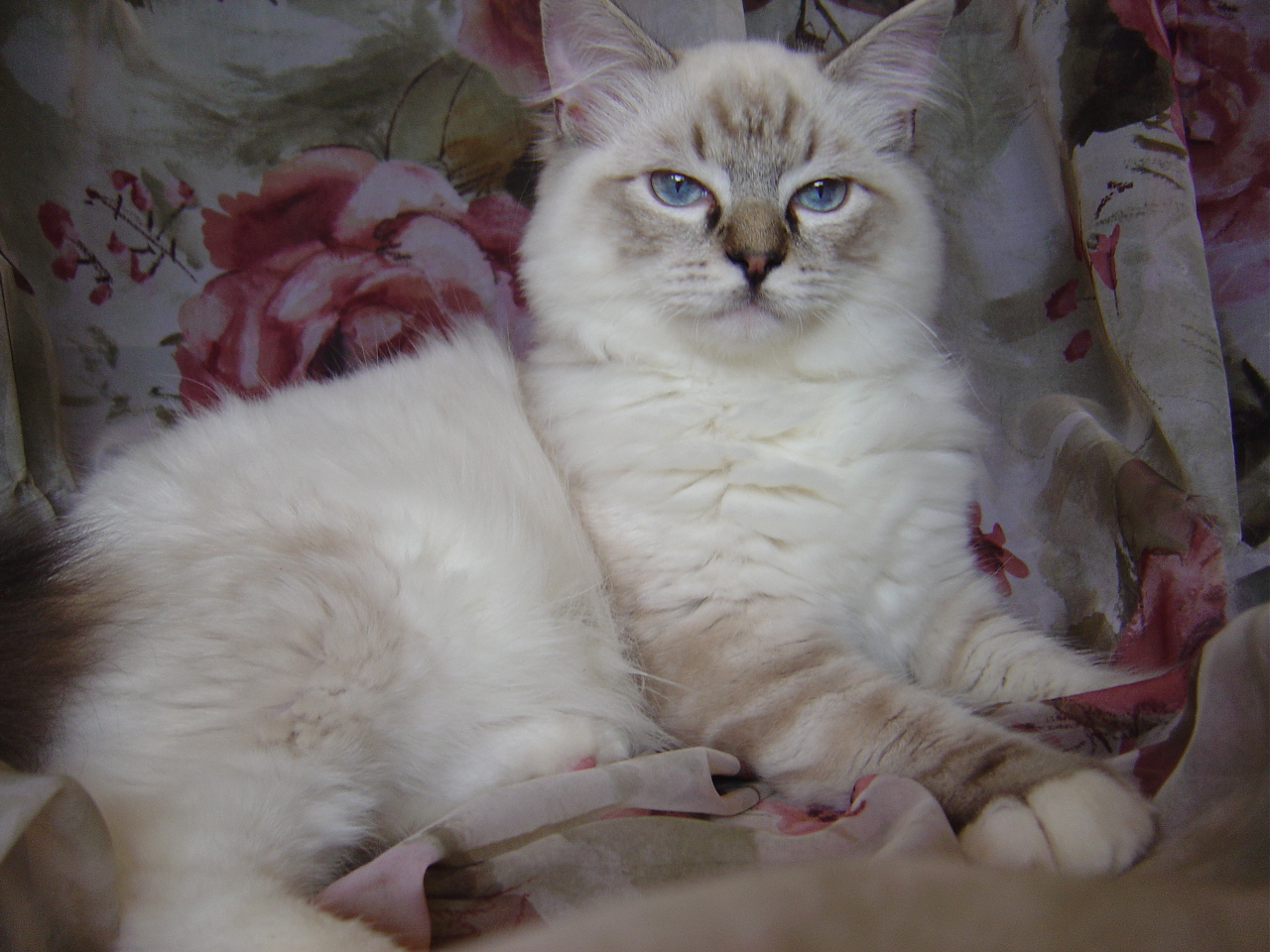 A seal lynx mitted male born 11/27/10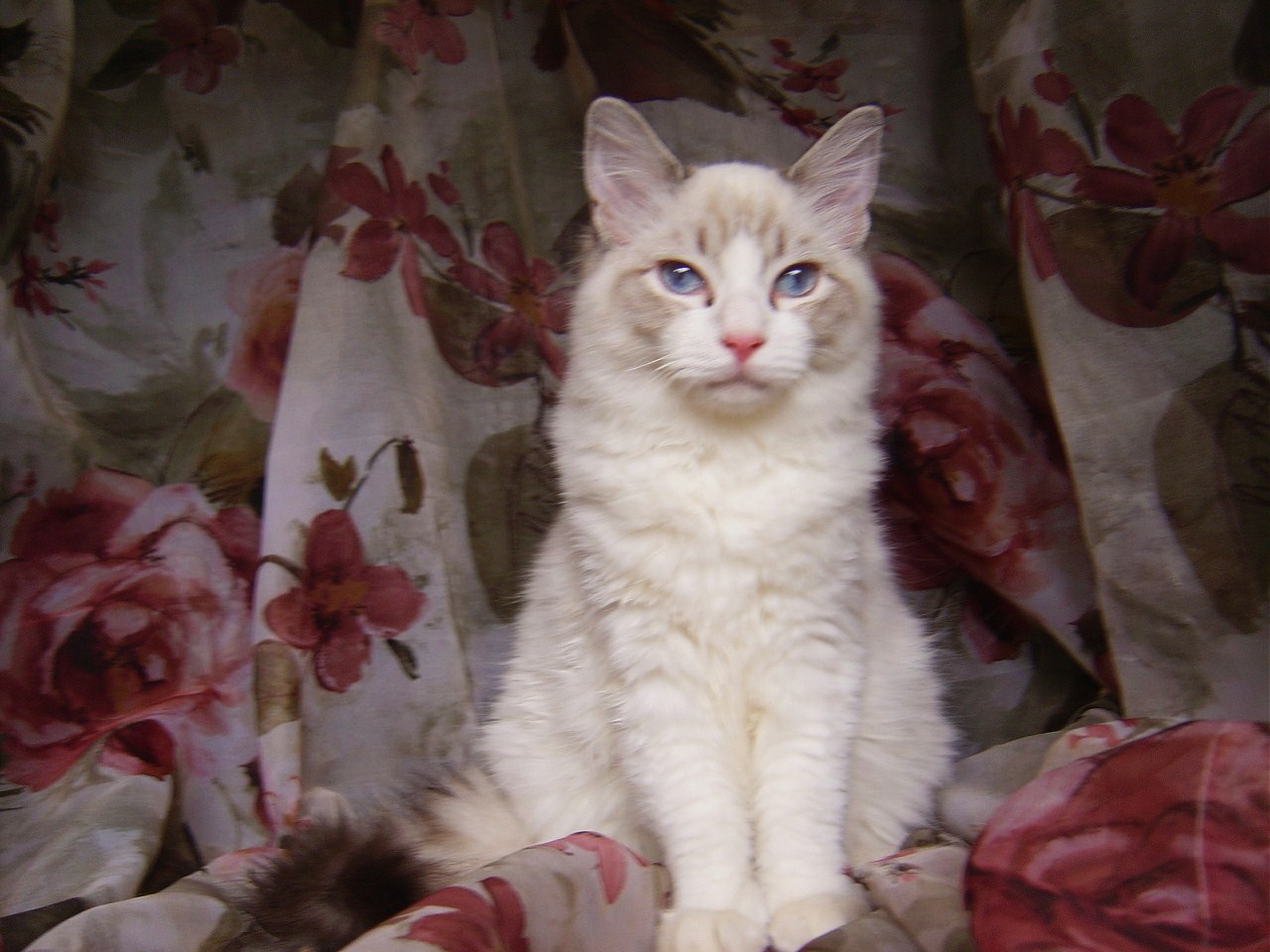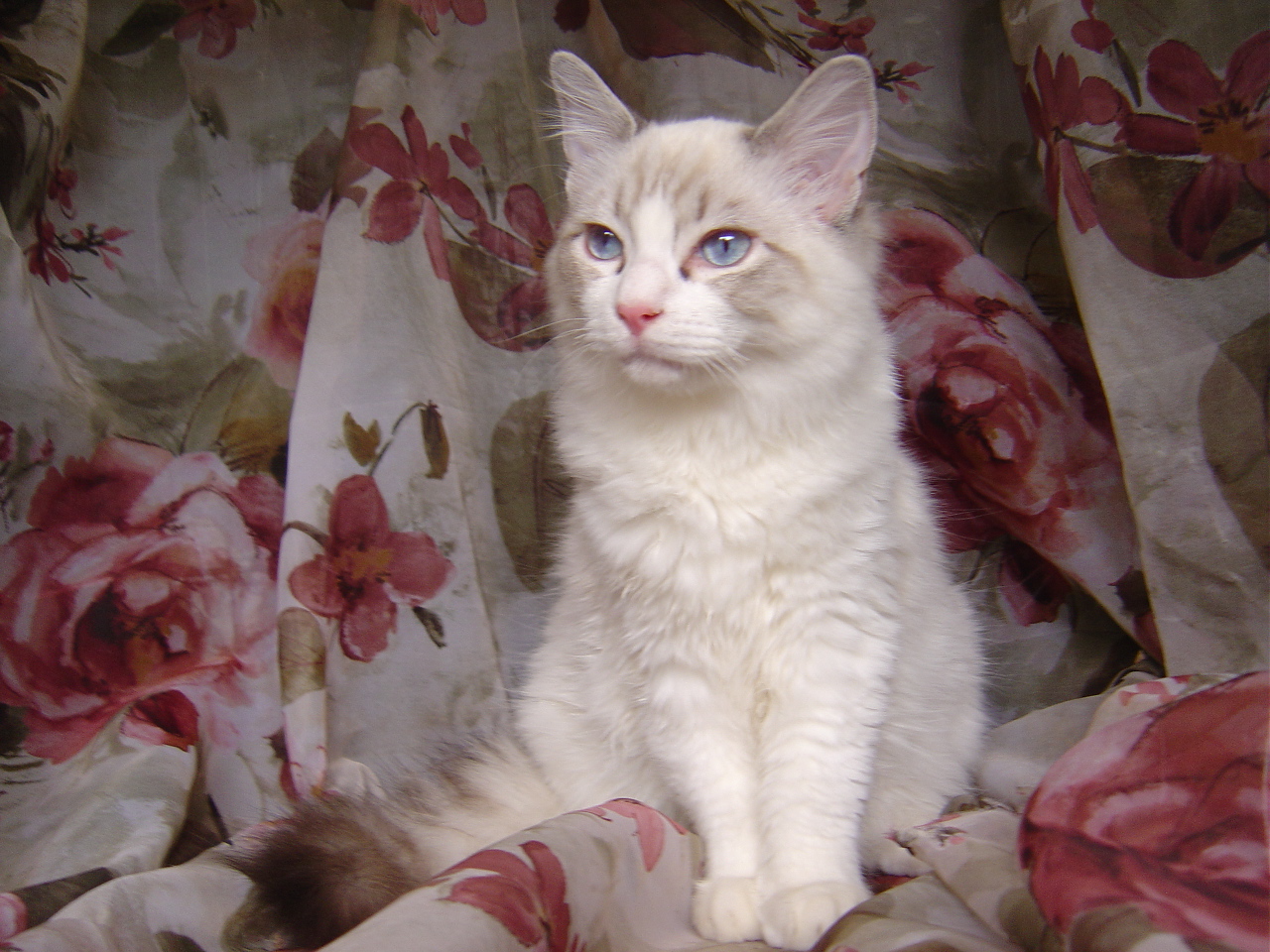 A seal lynx bicolor male born 11/27/10

Available Breeder Females
Email us for available breeders and pictures

Most of our girls grow as large some Ragdoll Males
This beautiful girl is Mattie at 8 months old .She is now owned by Karen Massie, a Ragdoll Breeder in Lancaster,Ohio
Rex and Micki are her parents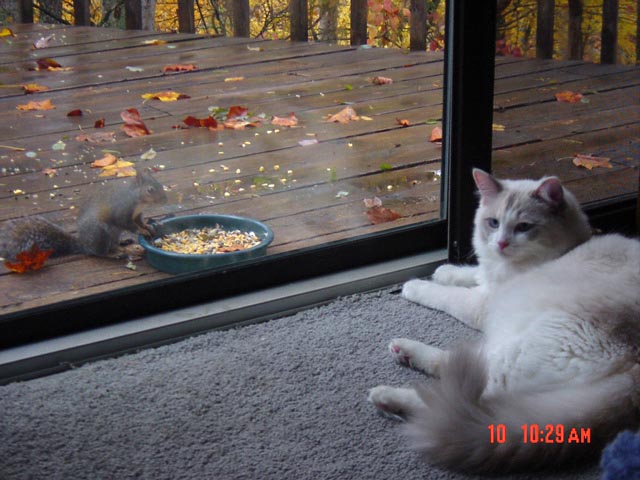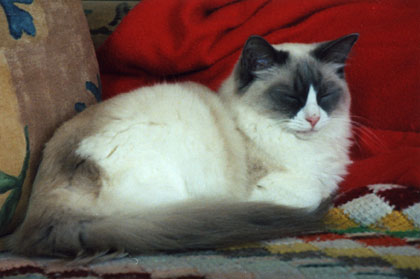 These 2 beautiful girls are Champions in CCA and CFA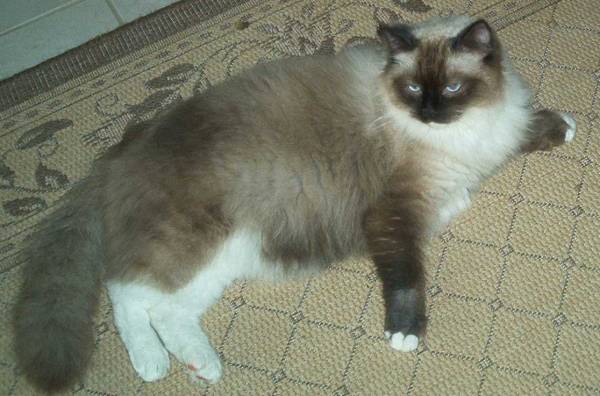 This Is TRexdolls Tyger Woods now owned by Simonsezz Cattery
He Double Championed in one show for her.
He is pictured here at 11 months.

All colors and patterns, pets, breeder and show quality kittens.

Pet quality kittens: $500 and up (not to be used for breeding and sold with neutering or spaying agreement).

Breeders: $1200 and up (depending on color and pattern).

Show quality : $1500 with breeding rights.

We also accept

Shipping not included in any of these prices.

Before going to your home all kittens make 2 trips to our Vet:
At 8 weeks kittens receive the Fort Dodge 3 in 1 Killed-Virus vaccine that offers protection against Feline Rhinotracheitis, Calci and Panleukopenia.
At 12 weeks kittens receive the second and last vaccine and each kitten gets a complete check-up from my Vet before going to a new home.
We do not recommend or give FIP Vaccines as it is rumored amongst Ragdoll breeders that this vaccine is harmful to Ragdolls. Until we know more about this vaccine and itís side affects on Ragdolls we will not use it. We do however, test for FIP in our cats. Please note that giving the FIP vaccine will void all TRexdolls health guarantees.

As a new owner of a TRexdolls Ragdoll you will receive a copy of your kittenís pedigree in your " Kitty Package".

All pet and show quality kittens must be spayed or neutered. Registration papers for pet or show kittens will be held until proof of spaying or neutering is received by the breeder.

All kittens are placed with a contract and health guarantee.